Our clients are fast discovering the benefits of 2D scanning technology on our robotic inspection platform. Helping them not only find, accurately assess and size any signs of possible defects, but also make more informed maintenance decisions.
Laser surface mapping carried out by our robotic platforms, in combination with visual inspection, now enables our clients to immediately measure the actual nature and dimensions of the defect during asset inspection. In this way, clients are minimising on maintenance costs with a single entry while ensuring their asset inspections get done safer and faster.
Typically, to be able to determine the exact nature of the defect discovered during visual inspection – and the potential urgency for repair work – specialists are required to enter into the assets for follow up sizing and characterisation. This is not only costly, it also involves additional safety risks of human entry into confined spaces.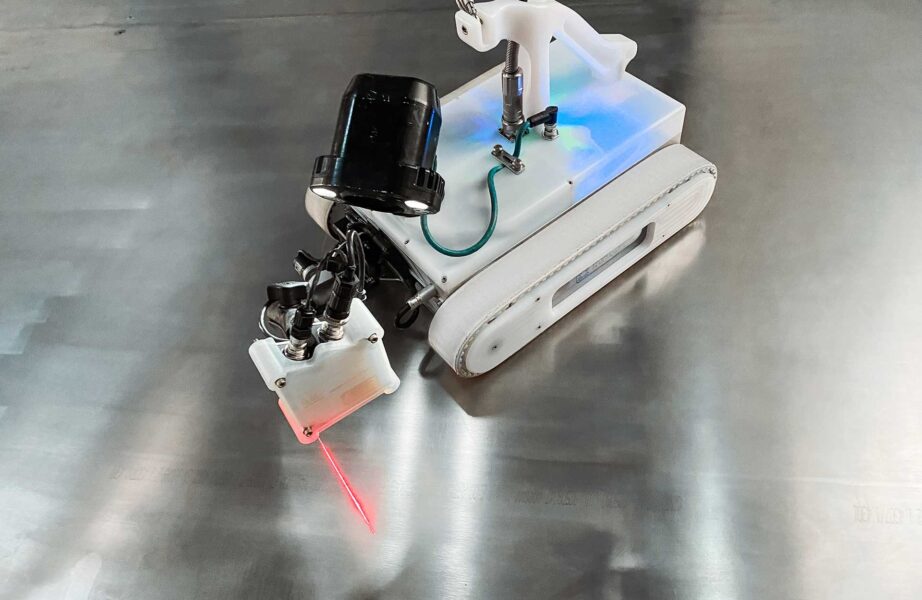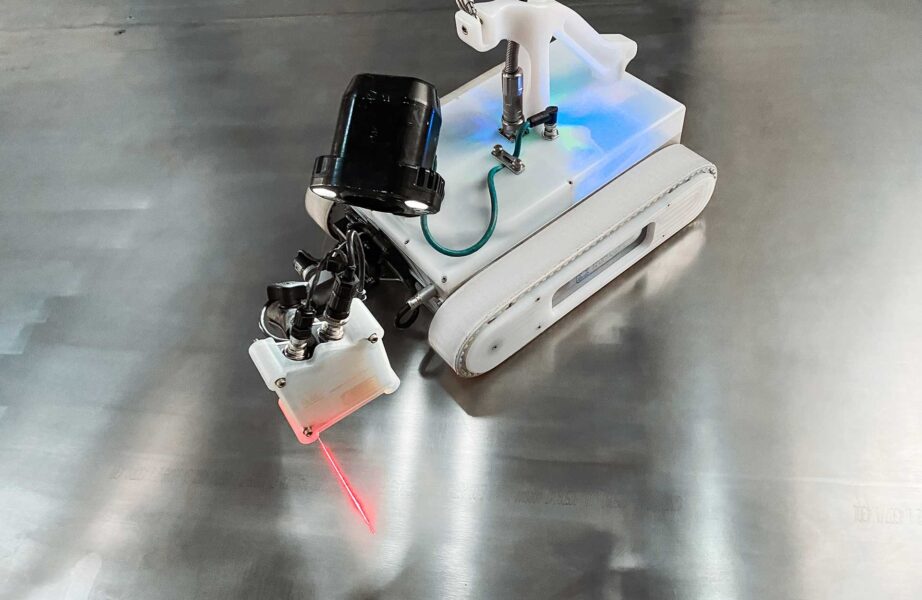 Laser Surface Mapping – What our robots do
Using our robotic platform means no human entry is required into assets for inspection and now with follow up dimensioning. Whatever the surface of clients' assets, our V- or H-series robotic platforms carry out visual inspections. Equipped with a 2D high-resolution scanner, they generate a 3D surface profile of the defect .
Using a high-resolution 2D scanner, we use the mobility of the robot and its encoders to generate a 3D surface profile of the defect. This comprehensive 3D visualization of the inspected surface provides you with real-time, highly accurate and repeatable results, all without the need for human entry into assets.
4 ways in which laser surface mapping is helping clients make better maintenance decisions to boost asset integrity
Improved safety – Minimize human entry into assets
With the robotic platform doing all the work – without the need for any human entry into assets – clients are achieving a safer work environment.

Because laser surface mapping gets done by the robot at the same time as the visual inspection, clients can immediately assess any findings without the need to have specialists enter the asset to do such assessments. Any maintenance decisions can be based on the real-time and comprehensive data provided by the robot.

Lower costs – No need for specialists
Clients no longer need to call in specialists to determine the nature of any findings after visual inspection. Real-time visualisation and highly accurate measurements (reference resolution: 4 µm) of such findings make it possible to determine their exact dimensions and nature.

Whether its pitting, corrosion, a crack, or just accidental light refraction or discolouration, the data provided by the laser mapping tool provides clients the information they need to be able to assess the state of their asset.

Improved asset integrity – Dimensioning the defect
This scanning technology uniquely helps clients find the root cause or defect mechanism by defining the exact character and dimensions of the defect, based on real-time 3D visualisation.

A 3D point cloud enables the exact measurement of defects and helps determine the nature and size. In this way clients can immediately assess if it is a potential threat to the integrity of their asset and if it requires immediate repair.

Lower maintenance costs – Pro-active maintenance
Based on accurate insights into asset integrity over time, clients are cutting back on maintenance costs while keeping assets in prime condition. Using the mapping data generated by the 2D scanner, clients get to know over time how the defect is developing and can plan asset maintenance accordingly: if and when needed.

What's more: the data captured by our laser surface mapping inspection tool accurately gives the precise location of any finding so that our robotic platform can be steered to that location during any future asset inspections.


'We see clients who are looking to make informed decisions and boost their asset integrity – while cutting costs and making inspections safer – benefit greatly from our laser surface mapping NDT tool,'

– Joop Janssen, Chief Revenue Offices at Invert Robotics