Invert Robotics and Swiss-based amotec AG, specialized in plant and pipeline construction, form a partnership to enhance NDT inspection and repairs in the food & beverages, chemicals and pharmaceutical industries.
Over the past year, we have worked together to carry out robotic inspections and repairs on spray dryers, tanks and containers.
Everything from one single source
As an all-round service, Invert Robotics &amotec AG not only offer NDT robotic inspections, but can also repair your assets. All inspections and repairs are resepctively carried out by Invert Robotics and amotec's certified inspectors and welders.
This provides customers with guaranteed deliverables from one single source.
"This all-round service motivates many companies from the food production, chemicals and pharmaceutical industries to make use of our services. This pleases both partners very much." said Delan Amin, Sales Manager for Invert Robotics.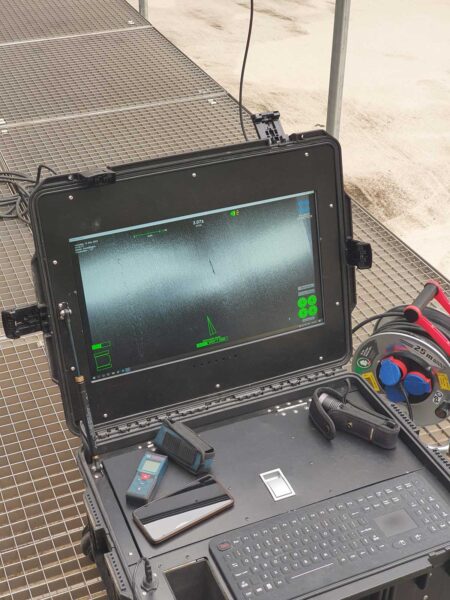 Benefits
How do we offer this all-round service?
Invert Robotics provides customers with a detailed inspection report identifying deficiencies. Based on this report and the robot's markings from inside the asset, amotec AG welders can easily find cracks or other defects that need to be repaired.
After the inspection, the amotec repair team of certified welders and industrial climbers, authorized to work in confined spaces, will carry out any necessary repair work.
With good time management, the inspection and repair work could be carried out on the same day. This means that the downtime of your production equipment is reduced to a minimum and leads to significant cost savings.
Within 72 hours, the detailed test report follows, which contains ALL relevant findings and criteria for repair.


Example
According to customer information, the classic inspection method, using scaffolds and chemicals, takes an average of 24 hours inspection time. However, a robotic inspection, provided by Invert Robotics and amotec AG, on an asset with a diameter of 8 m and a height of 14 m takes on average 8 hours.
Interested in finding out more? Contact us via our website www.invertrobotics.com or send an email to info@invertrobotics.com and request a Demo.